Taj Mahal Full Moon Night View - Way too overrated
Taj Mahal, Full moon night viewing, and other suggestions for both the visitors and Government of India (ASI)

By Akash Mitra
In my recent visit to Delhi, I took my family to visit Agra. Although I visited Agra when I was a child, my wife and kids have never been there.
To be honest, Taj Mahal has never impressed me earlier. But given its reputation and how everyone goes gaga over it, this time I was determined to find out what I missed earlier.
Unfortunately, Taj (again) Failed to impress me as a Sight
As a sight to behold, Taj Mahal is not impressive at all. I mean it's just a 20 storey building made of white stone. And whatever beauty that white building was supposed to impart, was marred by literally a sea of people who dotted every available space of the complex.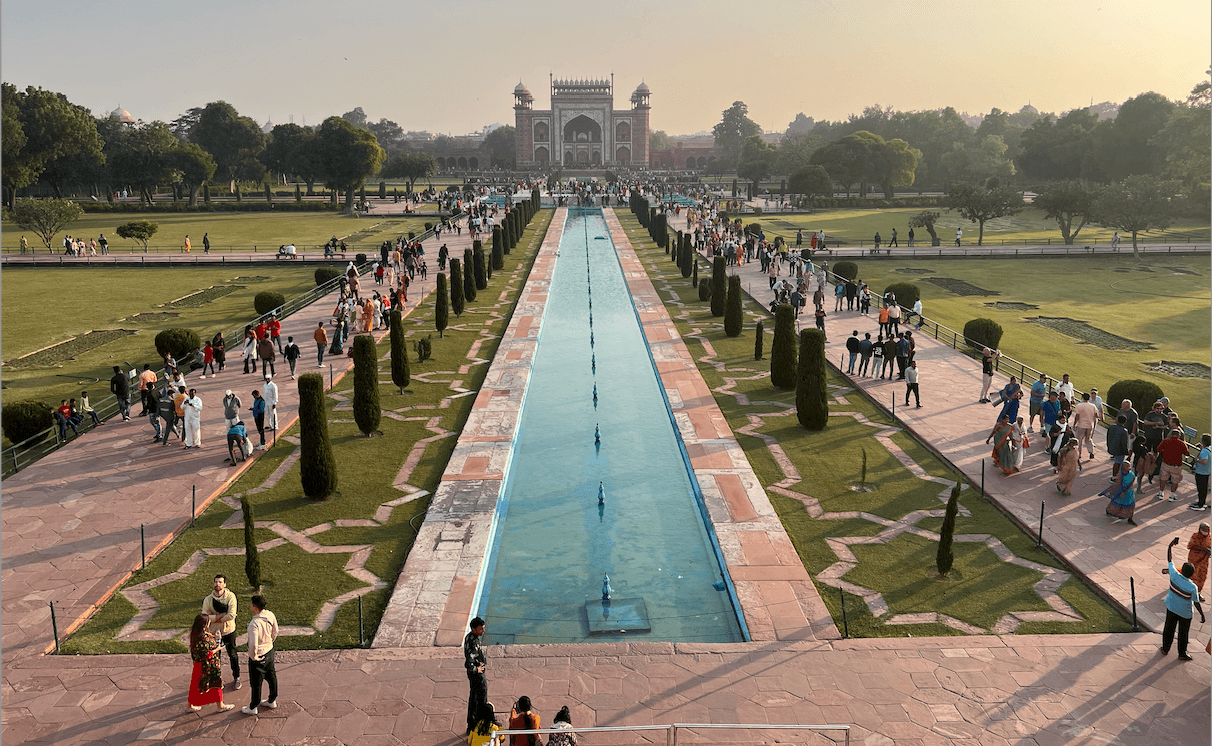 Even though, the site of Taj was not impressive, the Taj itself was impressive considering -
It was built almost 400 years ago
The arch was really huge and built with large marble stones. Those stones needed a perfect join and precise balancing to counter the inward moments.
The architects had to conceive the idea of Taj first before starting to build it - this is impressive given there was no Computer Aided Design or Simulation software available then!
How about the Night View of The Taj?
After the bit of disappointment with the day time view of Taj, we booked high value tickets for the night time view of it. Our timing was appropriate too as it was a full moon night when we visited Agra. Further many people told us about this supposedly "majestic" view of Taj under moonlight and that added to our excitements.
So, as the evening approached, we reported to the ASI office at the East gate where we were thoroughly security checked, briefed and allocated electric vehicles that would carry us to the main entrance of Taj Mahal. Unfortunately, we were told that we can not carry our mobile phones and since I was not carrying my DSLR, we went there pretty empty handed.
Finally the moment came. We were taken to the entrance of the Taj. The sky was clear. Moon was glowing directly over our head. And Taj was straight in front of us.
How did it look? Well, it looked exactly how any other building standing on an empty dark field was supposed to look. We saw the dark silhouette of Taj slightly lit up by moon light. Most of the features of the Taj Mahal was not visible. And since the background was also dark, the sight did not stand out much.
However, I have to admit that it looks much better through the lenses of the digital camera than through the lenses of human eyes. A long exposure night-mode shot with any average digital camera will result into a shot like this -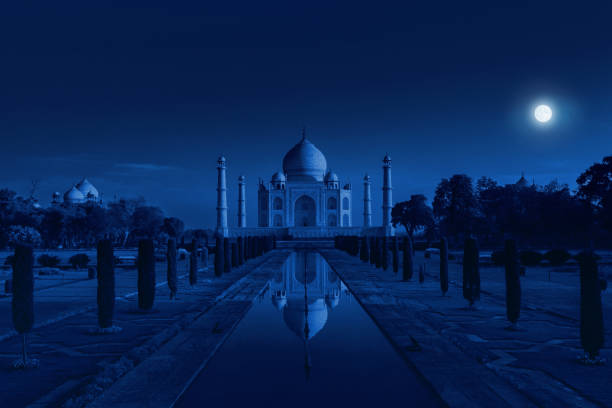 Suggestion to improve the Taj Viewing Experience
Separate Timeslot with high value tickets
The general ticket price for Taj Mahal is Rs. 50. This should continue to remain low so that Taj Mahal is accessible to most people. However, there should be another high value ticket (Rs. 1500+) for select group of people who can afford it and who are willing to pay that price to experience Taj in a less crowded setting. A separate timeslot will be designated for the high value ticket holders (e.g. Sunrise to 10 am in the morning and after 3pm).
Night View Time Slots
Night view should only be allowed for time periods when the Moon is behind or near the Taj Mahal and not when the Moon has receded far away.